What is "Affordable" Housing?
What is Affordable Housing?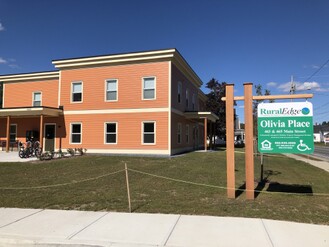 The US Department of Housing & Urban Development (HUD) defines housing as affordable when housing and associated costs do not exceed 30 percent of a household's income. The vision is that everyone, regardless of income, is spending no more than 30 percent of their income on housing expenses. HUD uses Area Median Income (AMI) to determine the income level of a household. The AMI and other factors result in what is called "Fair Market Rent." In the Northeast Kingdom, HUD's 2022 Fair Market Rent for a one-bedroom apartment is $770, including all utilities.
Fair Market Rent does not always reflect the true market value of apartments in the area. In St. Johnsbury, we have seen rents as high as $1200 excluding utilities for a one-bedroom apartment. While some may be able to afford that and maintain the 30 percent affordable threshold, many cannot. As a result, households are seeing increasing rents and many are living in apartments that are no longer affordable based on their income. The issue is not exclusive to renters, with increasing utility costs or loss of income, some homeowners find themselves living outside of the 30 percent affordable threshold.
What is Subsidized Housing?
Even if rents were at Fair Market Value of $770 for a one-bedroom apartment, what happens when your income is $1,000 each month? There is seemingly no way to bridge the gap between what a landlord needs to be paid to operate a property and what this tenant could afford.
To assist with this gap, there are government programs that allow for rental subsidy, meaning that a household pays 30 percent of their income towards their rent, and the subsidy picks up the rest up to the full rent amount. In order to qualify for subsidized housing, a household must be income-eligible, which varies based on the type of subsidy used. Some units allow for a rental subsidy when a household is as high as 80% of AMI. In the Northeast Kingdom in 2022, that means that a household of one making around $40,000 would be eligible for rental subsidy.
Types of Subsidy
RuralEdge utilizes Project-Based Subsidy for nearly 80% of our units. These are subsidies provided by HUD and USDA Rural Development that allow us to charge a tenant 30 percent of their income for rent with the federal agency picking up the rest. The remaining 20% of RuralEdge units are market rate at or around HUD's Fair Market Rent and rent is a flat amount.
Some tenants come to RuralEdge with a Tenant-Based Subsidy, commonly known as Section 8 (but can also come in other forms), that allows them to rent any market-rate unit up to HUD's Fair Market Rent and still pay 30% of their income towards their rent.
The Creation of Affordable Housing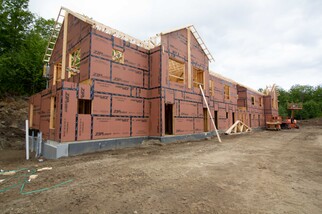 Our Real Estate Development Team oversees the creation of all new RuralEdge housing developments. They determine the feasibility of projects, put together funding applications, and work with architects and contractors throughout the construction process to bring affordable rental projects from conception to completion. They also handle the rehabilitation of current properties, making sure that the affordable housing we provide remains healthy, safe, and of high quality.
See our Current Projects in Development
Management of Affordable Housing
Our Property Management team handles the day-to-day operations and maintenance of our current rental units. Our compliance team handles the renting of properties, making sure that those going into units meet income requirements based on the unit. They also recertify residents, usually annually, assuring that all of our tenants and our properties remain in good standing with the funding regulations at each property. Our Property Managers operate the properties, setting budgets and handling tasks that arise daily at our properties. Our property managers work closely with our Maintenance Team, making sure that all issues with the buildings are handled quickly and properly. Lastly, when a tenant moves, our Turnover Team is there to paint and clean the unit quickly so that it is ready for the next resident.