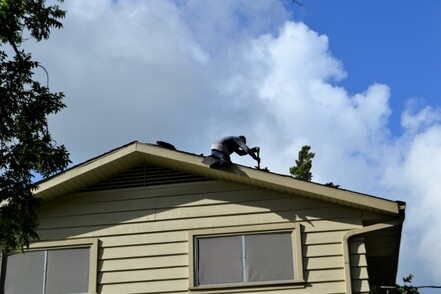 Our Home Repair Program is designed to assist income-eligible homeowners with low-interest rehab loans and grants, through our Revolving Loan Fund, to make health & safety repairs to live safely in their home.
Eligible repairs may include:
New roofs or Roof Repairs
Structural & Foundation work
Heating system maintenance or replacement
Accessibility improvements
Electrical repairs
Weatherization and window replacement
Plumbing repair
Water & Well system repairs
Septic System repair
To qualify for home repairs, homeowners must be a resident of Caledonia, Orleans, or Essex counties and be at or below 80% of area median income.
Home Repair Program Application 2021
For questions, email homeownership@ruraledge.org or call (802) 535-3555 and ask for the Homeownership Center!
NML# 223009. "This is an Equal Opportunity Program. Discrimination is prohibited by Federal Law. Complaints of discrimination may be filed with USDA, Director, Office of Civil Rights, Room 326-W, Whitten Bldg., 14th and Independence Ave., SW, Washington, DC 20250-9410"