HomeBuyer Education Workshop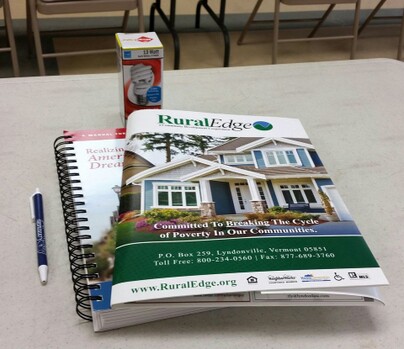 Purchasing your first home can be overwhelming. We are here to help you navigate through this exciting, but complicated, process. Whether you have already found the home you want to buy, or are just beginning the process of buying a home, our HomeBuyer Education workshop offers much-needed and helpful tips to make this process as simple and stress-free as possible.


Our Homebuyer Education workshop covers the following topics:

Talking with a lender
Negotiating the purchase
Understanding purchase and sales agreements
What you can afford
Home buying process
Talking to a Realtor
Types of Mortgages
The mortgage process
Closing costs
Homeowners insurance
Home inspections
Post purchase advice

We offer two ways of taking the Homebuyer Education Course: Online through eHome America and in-person at various Northeast Kingdom locations!
Register for the Online Homebuyer Education Workshop

Register for the In-Person Homebuyer Education Workshop

Homebuyer Education Workshop FAQ
Homebuyer Education Workshop Partners 2023