RuralEdge Receives Funding to Rehab Burned Cherry Street Building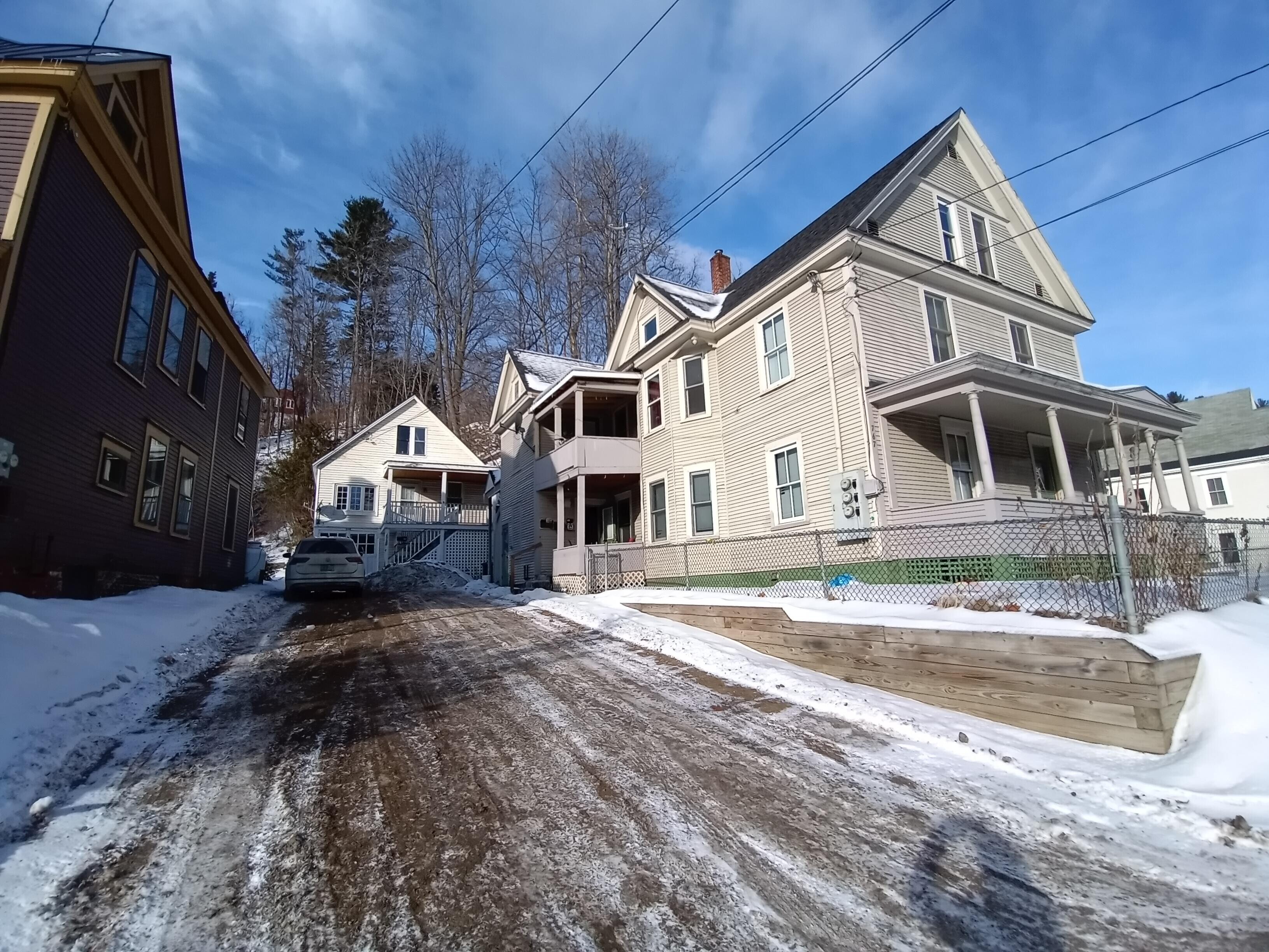 SAINT JOHNSBURY—On January 26th, the Vermont Housing and Conservation Board (VHCB) awarded RuralEdge $1.4 Million to acquire and rehabilitate two vacant properties in St. Johnsbury, 138 Cherry Street & 759 Railroad Street, into seven units of permanent affordable housing.
The Cherry Street building was the subject of major news in St. Johnsbury when it caught fire in April 2021 and displaced five households; the building has since remained vacant. The building has extensive water and smoke damage but remains structurally sound. The building comes to RuralEdge as a donation from St. Johnsbury Properties 9, Inc. RuralEdge plans to reconfigure the units and keep them as five, perpetually affordable units of housing.
Located one half-mile away is 759 Railroad Street, which is located behind and was originally a carriage house for 767 Railroad Street, which RuralEdge owns and operates. 759 Railroad has a right of way through the driveway for 767 Railroad, making parking difficult for the residents there. RuralEdge will create two units at 759 Railroad and address the parking situation, allowing the two buildings to operate together more efficiently.
The funding for this project came through the American Rescue Plan Act (ARPA) state funding that the Governor has allocated to VHCB. One of the priorities set by this funding is the creation of permanent housing for those currently experiencing homelessness. All seven of the units RuralEdge will create in this project will be set aside for this purpose. In collaboration with Northeast Kingdom Community Action (NEKCA), RuralEdge will provide supportive services that residents will be able to access at the onsite office to be located at the Cherry Street Hotel project, which is nearly complete and will be ready for its first residents on April 1st.
These two buildings were seen as a great opportunity for RuralEdge to add new units to their growing portfolio because of their proximity to other properties. With the awarded funds comes perpetual affordability restrictions, meaning that rents are kept at or below market value. RuralEdge is working with the Vermont State Housing Authority (VSHA) to bring Project-Based Vouchers to the properties. "At a time of exceptional need for new units, RuralEdge is excited about the opportunity to add seven units of affordable housing while at the same time working to improve our communities and remediate blight," said Patrick Shattuck, Executive Director of RuralEdge. "Whenever possible, RuralEdge looks at opportunities to improve overall community conditions while also addressing housing needs in order to best meet our mission of strengthening Northeast Kingdom communities – one home at a time."
RuralEdge is beginning work on the competitive bidding process and construction is anticipated to begin this summer.