RuralEdge receives $150,000 Housing for Everyone Grant from TD Charitable Foundation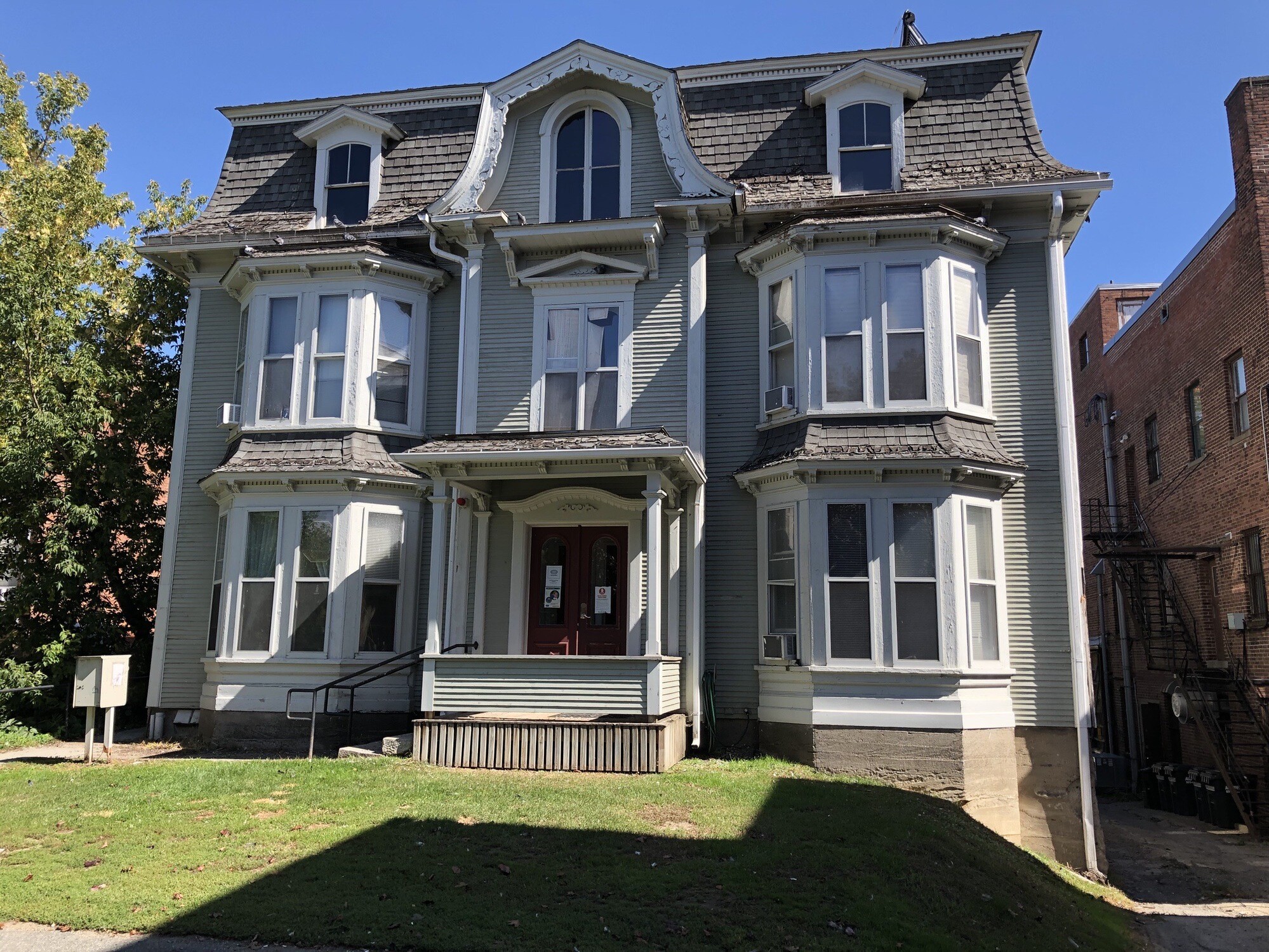 RuralEdge receives $150,000 Housing for Everyone Grant from TD Charitable Foundation
Support from the TD Charitable Foundation will help support the redevelopment of Lakeview Housing in Newport
Newport, Vermont, May 11, 2023 – RuralEdge, the premier developer of affordable housing in the Northeast Kingdom, was recently awarded a $150,000 Housing for Everyone grant from the TD Charitable Foundation, the charitable giving arm of TD Bank, America's Most Convenient Bank®. RuralEdge is one of 37 non-profit organizations selected from more than 450 applicants to receive a Housing for Everyone grant as part of the TD Charitable Foundation's signature grant initiative that has helped support organizations that are focused on providing affordable housing and affordable housing services since 2005.
In recent years the housing affordability crisis has continued to be a financial burden on families. As individuals and families across the country struggle with inflation and an exponential rise in rental costs, affordable housing providers face increased hardship given the growing demand for affordable rental units and emergency rental assistance.
While there is an unprecedented amount of money being spent in Vermont on new affordable rental units, there is less funding available for the renovation of existing properties. The grant will support the redevelopment of Lakeview Housing, a 16-unit development across three buildings historic buildings in Newport, Vermont. The development has been in the RuralEdge portfolio since 1998. With this grant, RuralEdge secured the last of its funding to preserve and sustain these buildings to continue in service to the Newport Community.
"This award is so important to the work that we do to ensure quality affordable housing is developed and preserved in the Northeast Kingdom," said RuralEdge Executive Director Patrick Shattuck. "RuralEdge appreciates TD Bank's continued support of our efforts, as well as their acknowledgement of the housing challenges facing rural communities."
"Access to safe, affordable housing is a critical first step to creating a more sustainable and inclusive future for everyone," said Sheryl McQuade, Regional President of Metro New England, TD Bank. "RuralEdge has done incredible work to develop affordable housing out of existing properties, and we are excited to support their Lakeview Housing redevelopment efforts here in Newport."
Through the 17th annual Housing for Everyone grant competition, the TD Charitable Foundation awarded $7 million across the Bank's Maine-to-Florida footprint and Michigan to help support affordable housing organizations who focus on preserving affordable rental housing in their work to deliver rental assistance, rehabilitate affordable rental housing properties, and build organizational capacity to address resident sustainability for the long-term. Since 2005, the TD Charitable Foundation has given more than $49 million dollars to non-profit and charitable organizations through the Housing for Everyone grant competition and helped support more than 550 affordable housing projects and initiatives.
The Housing for Everyone grant competition supports TD's longstanding commitment to community enrichment through TD's corporate citizenship platform, The TD Ready Commitment, which actively promotes inclusivity, economic vitality and environmental wellbeing, enabling people of all backgrounds to succeed in a rapidly changing world.
To learn more about Housing for Everyone and for a full list of this year's grant recipients, click HERE