RuralEdge Testifies to New Avenue Impact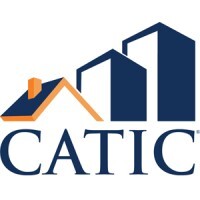 RuralEdge, the primary developer of affordable housing in the Northeast Kingdom of Vermont recently received a $10,000 donation from CATIC, a regional title insurance company which often provides title insurance to affordable housing projects. The donation is to assist RuralEdge in their efforts to help residents achieve and maintain homeownership in three of Vermont's most rural counties.
In making the donation, Andy Mikell, State Manager of CATIC's Vermont office, said: "We are in the business of insuring real estate purchases in Vermont, so we know how hard it is in this market to find affordable housing. Knowing RuralEdge's commitment to housing issues in the local community, we make this donation on behalf of the Vermont real estate attorneys with whom we partner. We hope it will have a positive impact on Vermont families who might otherwise find home ownership, or issues associated with home ownership, just out of reach."
RuralEdge's Homeownership Center relies heavily on grant funding and donations to keep their Homebuyer Education Workshop, Home Repair Program, and Housing Stabilization programs operating to meet the great need experienced by prospective and current homeowners in the Northeast Kingdom. Dawn Cross, Homeownership Director noted: "COVID-19 has greatly increased the demand for our programing. We are seeing an increase in low and moderate-income homeowners requiring emergency repairs to their homes, as well as households coming to us behind on their mortgage or utility bills. At the same time, we continue to empower potential homebuyers in an increasingly competitive real estate market. As we try to assist as many households as possible, this donation from CATIC is so important to help us keep households safe and stable in their homes."
Anyone Northeast Kingdom residents interested in learning more about RuralEdge's Homeownership Center programs can call (802) 535-3555, email homeownership@ruraledge.org, or visit ruraledge.org.