COVID-19 Update: November 17, 2020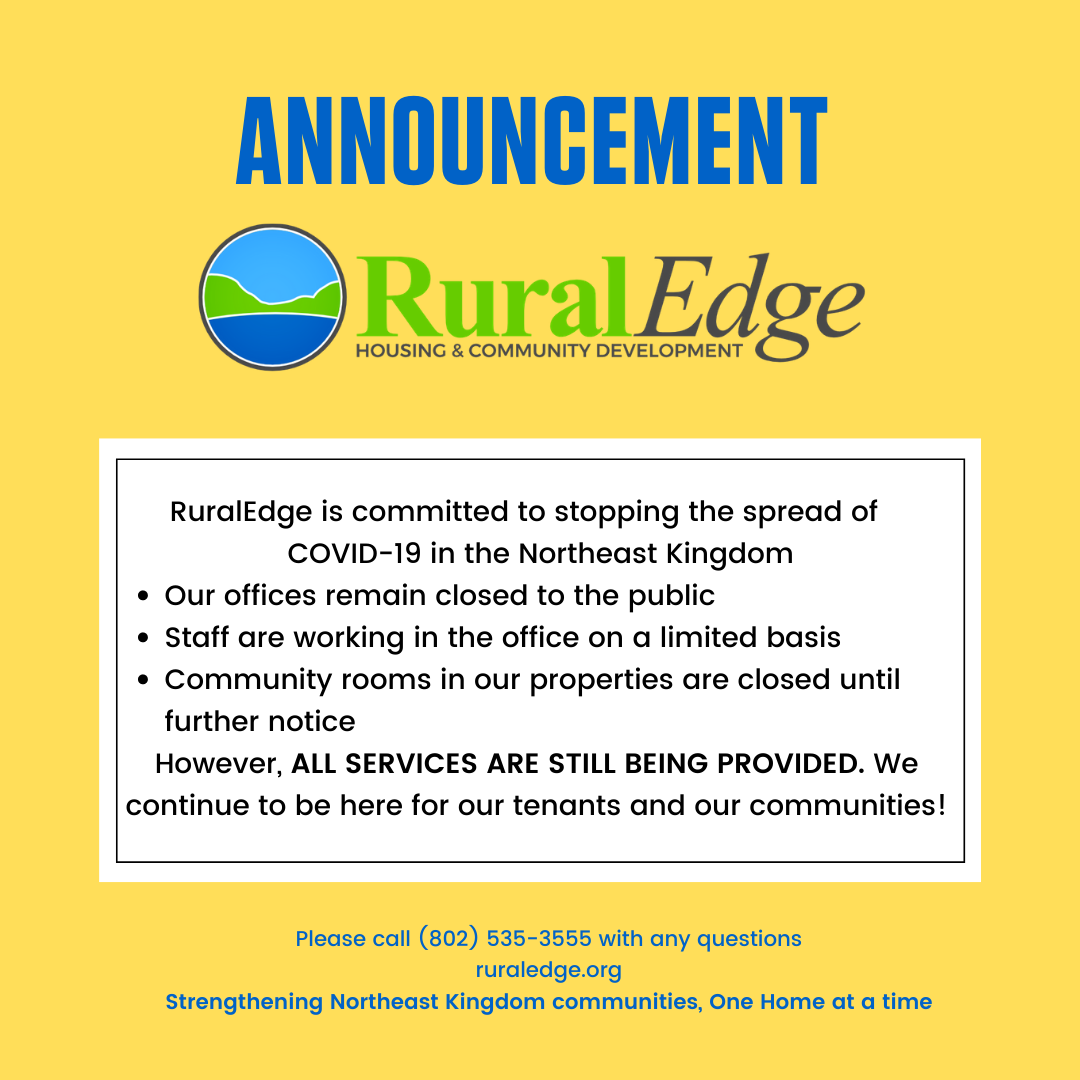 RuralEdge is committed to slowing the spread of COVID-19 in our properties and in the communities we serve. To that end, the following restrictions have been put into place:
Our Lyndonville and Newport offices remain closed to the public at this time
Our staff are working in the office on a limited basis in order to provide ample distance and limited contact
Community rooms at our properties are closed until further notice
"Community Conversations" tenant meetings are cancelled until further notice
SASH staff continue to be in our property offices on a limited basis, and are meeting with participants in-person only when necessary
Property Management and Maintenance staff continue to be on our properties for emergencies
Use of masks and social distance are required in public spaces on our properties by staff and residents
With these restrictions, we are still able to provide nearly all of our services to our tenants and communities we serve. We believe that these restrictions allow our staff to safely work, and our residents to safely live, in our properties. We will continue to modify our protocols based on the guidelines set by the State of Vermont.
RuralEdge is committed to safely strengthening Northeast Kingdom communities, one home at a time!