Housing Stabilization Program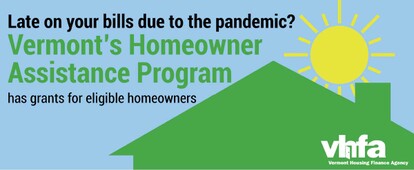 Let's face it; this COVID-19 Pandemic has affected all of us. Lost income from job loss and increased cost of living has made making ends meet difficult for many families. If you are one of those families, you are not alone!

In September 2021, Governor Scott announced that funding from the CARES Act would go to the Neighborworks Homeownership Centers across Vermont for the Housing Stabilization program. This program allows these organizations, including the RuralEdge Homeownership Center, to hire a financial counseling specifically geared towards assisting current homeowners and renters, assisting them in accessing programs like the Vermont Emergency Rental Assistance Program (VERAP), the Vermont Homeowner Assistance Program (VHAP), and others in an effort to stabilize households through the Pandemic and immediate economic recovery period.

Learn About the Impact this Program has on Communities!
Interested in speaking with one of our certified counselors?
Call us at 802-535-3555 or email Homeownership@ruraledge.org for more information today!
You work hard for your housing, let us help you keep it!